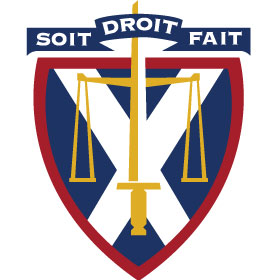 Pro Bono Radio is produced by students at the Queen's University Faculty of Law.
Established in 1957, Queen's Faculty of Law has long been the school of choice for law students in Canada, thanks to its preeminent reputation for both academic excellence and community spirit.
Located in the Law Building, this setting encourages our students' engagement with intellectual, social and experiential learning opportunities fundamental to building legal, interpersonal and leadership skills.
Queen's Faculty of Law offers a full range of law degrees, from the three-year Juris Doctor (JD) professional degree in law to distinguished graduate Master of Laws (LLM) and Doctor of Philosophy in Law (PhD) programs.
JD students can also benefit from four interdisciplinary degrees: a Master of Arts (Economics), Master of Public Administration, Master of Industrial Relations, and Master of Business Administration degree can be completed with a JD in combined degree programs.
Queen's also offers a Civil Law-Common Law combined degree, and a special Graduate Diploma in Business that can be completed during a summer session while pursuing a JD through the regular program.
Students work with a faculty composed of leading legal scholars who pursue both excellence in instruction and research into fundamental and topical areas of law.
Queen's graduates leave the Faculty with much more than a law degree – they become a lifelong member of an alumni community of legal leaders that make a positive difference in the world.